Editable Best Grey & Green Company Profile Template Microsoft Word
A company profile serves as a crucial tool for businesses to present their identity, values, and offerings to potential clients and partners. The Best Grey & Green Company Profile Template in Microsoft Word offers a visually appealing and versatile solution to create a professional profile. This template combines the sophistication of grey with the freshness of green, creating a dynamic and engaging visual experience.
A well-crafted company profile plays a vital role in establishing a strong brand presence and building trust with stakeholders. It provides an overview of a company's history, mission, vision, key products or services, achievements, and contact information. A comprehensive and visually appealing profile helps potential clients and partners understand the company's strengths, expertise, and unique value proposition, influencing their decision-making process.
The Best Grey & Green Company Profile Template employs a color scheme that effortlessly blends elegance and freshness. The subtle yet sophisticated grey represents professionalism, reliability, and stability, making it an ideal choice for corporate communication. It conveys a sense of trust and competence, establishing a strong foundation for the company's profile.
Complementing the grey, the refreshing green symbolizes growth, innovation, and sustainability. Green is associated with nature and vitality, reflecting a company's commitment to environmental responsibility and forward-thinking practices. The combination of grey and green creates a visually pleasing contrast, capturing attention while evoking a sense of balance and harmony.
The Best Grey & Green Company Profile Template features sleek design elements that enhance its overall visual impact. The clean and modern layout ensures that the content is presented in a clear and organized manner, facilitating easy navigation for the reader.
The template utilizes a balanced combination of fonts to highlight key information such as headings, subheadings, and important details. The typography choices strike a balance between professionalism and readability, creating an engaging and visually appealing reading experience.
One of the significant advantages of the Best Grey & Green Company Profile Template in Microsoft Word is its customizability. The template offers flexibility for businesses to integrate their brand identity seamlessly. Users can easily insert their company logos, images, and personalized colors to create a unique and cohesive representation of their brand.
With Microsoft Word's editing capabilities, users can effortlessly customize the template according to their specific requirements. Adjusting the layout, fonts, and colors can be done with ease, ensuring that the final profile aligns with the company's individual style and visual identity.
The Best Grey & Green Company Profile Template in Microsoft Word is an excellent choice for businesses aiming to create a professional and visually captivating company profile. With its dynamic grey and green color scheme, sleek design elements, and customizable features, this template offers a versatile solution to showcase elegance and freshness, leaving a lasting impression on readers.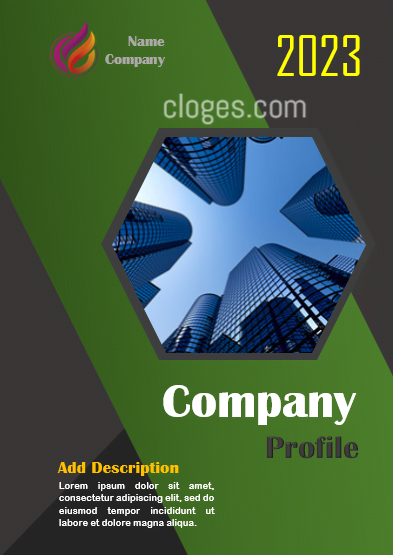 Free Download Editable Best Grey & Green Company Profile Template Microsoft Word
DOWNLOAD LINK: CLICK HERE
Password: cloges.com